Blog Home
5 "Haunted" Spots in Virginia
The Richmond Vampire, reappearing bloodstains and the "Female Stranger". There are no shortage of creepy legends and "haunted" spots in Virginia. Check out these stories of five of the most eerie spots in Virginia...if you dare.

Gadsby's Tavern Museum - Alexandria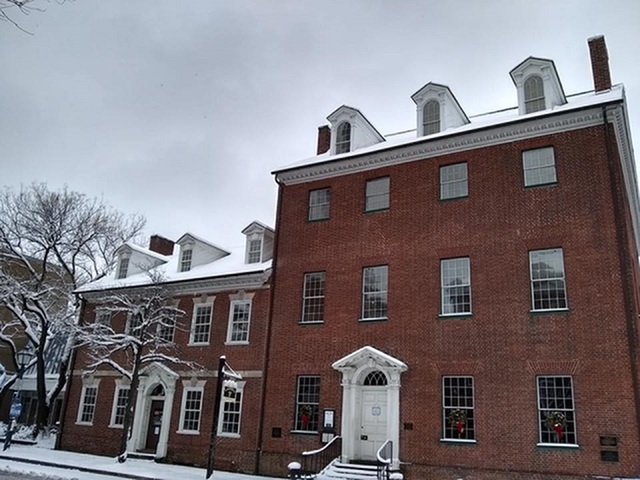 Gadsby's Tavern Museum / Facebook



Gadsby's Tavern Museum consists of two buildings – one built in 1785 and the other in 1792. In its heyday, the tavern and hotel offered a place to dine, entertain and spend the night. Some of its more notable patrons included George and Martha Washington, Thomas Jefferson, and the marquis de Lafayette.

Today, Gadsby's Tavern Museum is the site of one of the most curious mysteries in Virginia history. As the story goes, one night in 1816, a woman became ill shortly after checking into Room 8 with her husband. Her health rapidly deteriorated and she soon passed in her room at the hotel. On her deathbed, she made all the people that attended to her swear to never reveal her or her husband's identity. To this day, no one knows who she was, and she is buried in St. Paul's Cemetery with a gravestone marked "Female Stranger". Both the cemetery and Room 8 of Gadsby's Tavern are supposedly haunted by the ghost of the young woman. One theory claims the mystery woman was Aaron Burr's daughter, Theodosia, who was supposed to have died at sea four years prior, but who may have faked her own death to be with her lover.


The Martha Washington Inn & Spa - Abingdon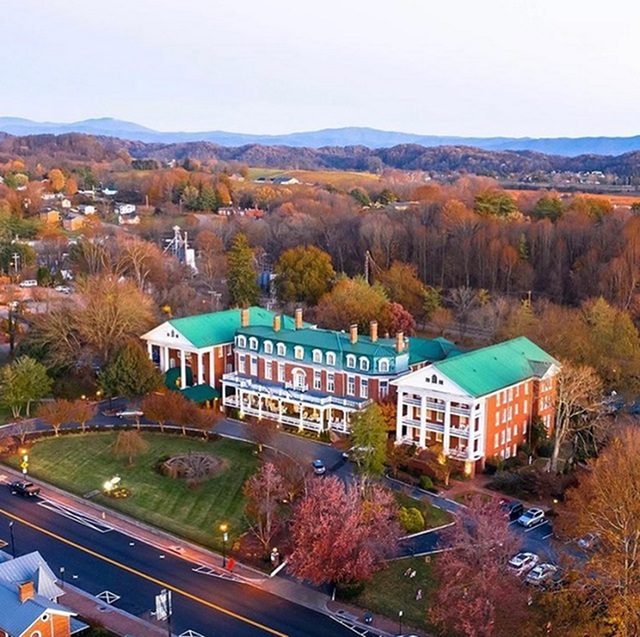 The Martha Washington / Facebook



The Martha, which has hosted many illustrious guests including Eleanor Roosevelt, Lady Bird Johnson, and Elizabeth Taylor, is said to be haunted by the ghosts of several Civil War soldiers who died there when the building was temporarily used as a hospital. A young woman in search of her lover is also said to haunt the halls of the hotel, and bloodstains are said to reappear, even after the carpet is replaced.

Hollywood Cemetery - Richmond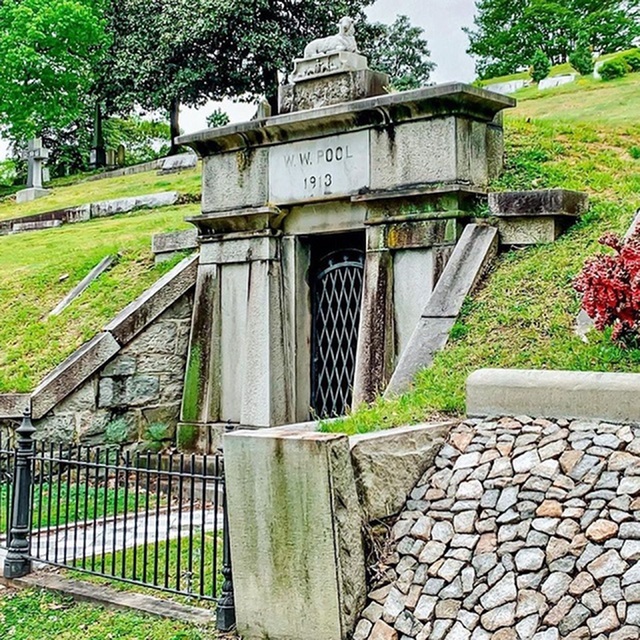 Hollywood Cemetery / Facebook



The residents of the infamous Hollywood Cemetery include over 18,000 Confederate soldiers and two United States Presidents. In addition to these important burial memorials, there's also the large cast-iron Newfoundland dog seemingly standing guard over the grave of Florence Bernardina Rees, who tragically died at a young age in 1862.

But it's the tomb marked W.W. Pool for which the cemetery is best know...and most haunted. According to gossip and lore, the Richmond Vampire dwells inside the tomb.

Colonial Williamsburg - Williamsburg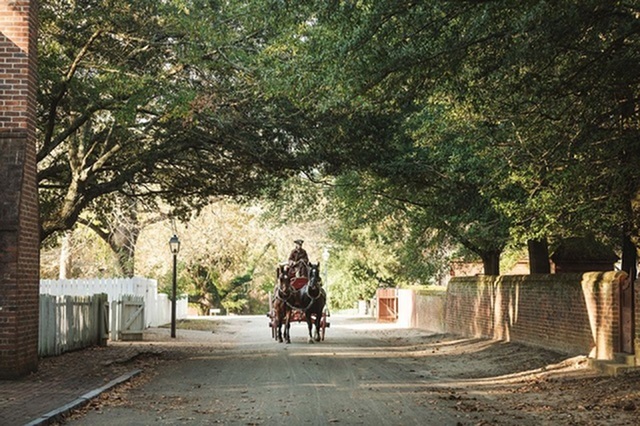 Colonial Williamsburg / Facebook



As an early American settlement, numerous historic houses in Colonial Williamsburg are believed to be haunted by past residents. One such property, the Peyton Randolph House, is said to be one of the most haunted places on the east coast. The former owners of the home, the Peachy family, rented the property to many guests during their residency. One such guest was an unnamed soldier attending the nearby College of William & Mary. The young man fell ill during his stay and never recovered. He died in the home, and today, visitors often claim to see his apparition in the middle of the night, or hear his booted footsteps walking above them.

Captain Timothy Hill House - Chincoteague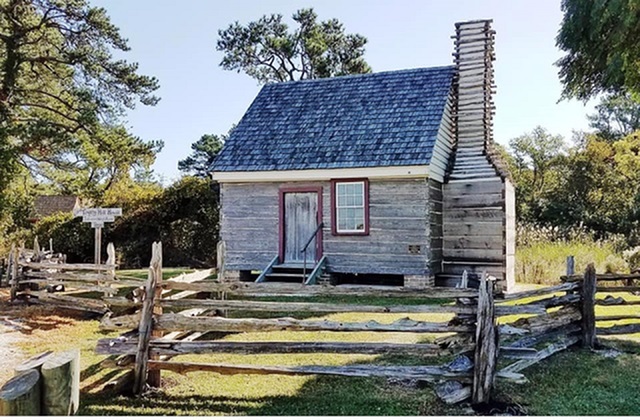 Captain Hill had many children but favored his daughter Jennie above them all. He wished to marry her to a wealthy, well-educated man and refused to accept the marriage proposal from a young man named Tom Freeman, who had grown up with the family and was in love with young Jennie.

When the Captain refused to allow the marriage, Tom became desperate and ambushed Jennie, taking her life. Out of despair, he then also took his own. It is believed that Jennie's ghost still haunts the house, seeking amends for the wrong that was done to her.

Virginia is a state that is riddled with spooky legends and hair-raising ghost stories, which are sure to give you a chill whether you believe them or not! Have you been to one of these haunted spots in VA? Is there another notable location we missed? Let us know in the comments!